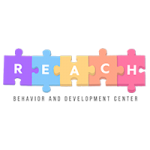 REACH Behavior and Development Center
REACH is a center proudly owned and operated by a Board Certified Behavior Analyst. Founded on the principles that quality is a greater than quantity we strive to provide your children With building blocks to REACH their fullest potential.
REACH requires a comprehensive assessment to determine your child's strengths and weaknesses, incorporate evidence based Interventions protocols to increase your child's abilities to respond to their world with meaning.
REACH is the only center in Bahrain to earn the " Behavioral Health Center of Excellence" accreditation distinction.