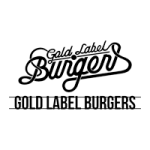 GLB's ultimate goal is to serve premium quality products at the most reasonable prices possible. The company's mission is to gain long term happy customers by maintaining fairness in price and high standards in produce freshness and quality.
The perfect formula: PREMIUM QUALITY+FAIR PRICE = HAPPY CUSTOMER, A SMILE FOR YOUR TUMMY AND WALLET
We came…..we saw…..we dropped the Burger bomb……These are the words that best describe Gold Label Burgers launched in the Market.