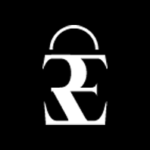 Re-loved Luxury is a leading online and offline boutique for buying and selling new and pre-loved luxury products such as bags, accessories, jewelry, and watches. We focus on top premier brands such as Louis Vuitton, Chanel, Hermes, Gucci, Dior, Prada, Fendi, Saint Laurent, Cartier, Van Cleef & Arpels, Rolex, and Audemars Piquet.
At Reloved Luxury, we're making fashion statements: " We make luxury goods affordable to everyone!".
We're rewriting the rules of luxury, making it simple, cost-effective, and sustainable to recycle their wardrobes for cash, sell pre-loved belongings, save a lot on buying top brands, reduce waste and get the authentic designer wardrobe you've always wanted.